This product has typical dalicate caramel flavour and aroma that are harmoniously combined with first-class Czech heavy cream. It has a full sweet taste which you will love instantly. The best way to drink this Milky is to served it well chilled. This low-alcoholic drink is characterized by its delicate milky caramel aroma and taste. These features are accompanied by whisky distillate which has been aged in oak casks for at least 3 years. This is what enhances the pleasure of its consumption.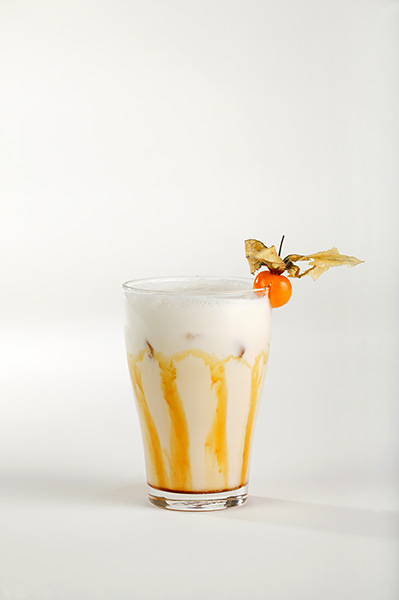 Caramel Candy
4 cl Milky Caramel
2 cl Shaker Gold Vodka
2 dl heavy cream, caramel topping
Decoration Winter cherry
Preparation Shaker.
Type of glass Of your choice/Fancy glass.
Directions Put all ingredients and ice into the shaker and shake for about 15 sec. Decorate the walls of the glass with caramel topping. Pour everything into the glass and decorate it with a winter cherry.
Strawberry in Caramel
4 cl Milky Caramel
2 dl strawberry juice
Preparation Přímo do sklenice/Build-in.
Type of glass Long/Highball glass.
Directions Add some ice cubes into the glass. Pour Milky Caramel in and finished it with starwberry juice.