A classic chocolate flavour? No. Milky Chocolate is something more that cannot wait to please your taste buds… You can check by yourself when you drink the Choco-late or in a special drink called Cherries in Chocolate, where Milky Chocolate together with Carmine Griotte create very interesting taste variations. This low-alcohol drink has a delicate milky chocolate aroma and flavour. These features are accompanied by whisky distillate which has been aged in oak casks for at least 3 years. This is what enhances the pleasure of its consumption.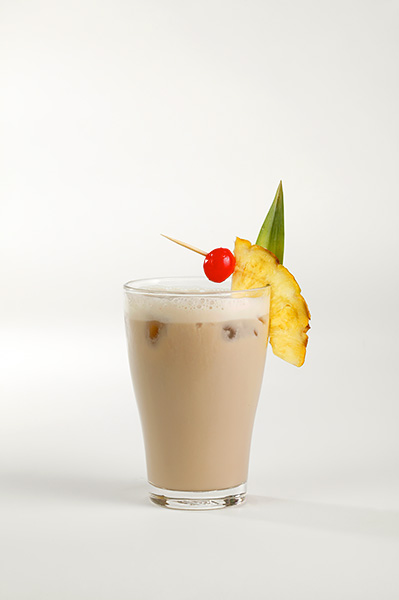 Choco-late
4 cl Milky Chocolate
2 cl Milky Vanilla-Limet
1 dl heavy cream
5 dl pineapple juice
Decoration A slice of pineapple, a cocktail cherry
Preparation Shaker.
Type of glass Of your choice/Fancy glass.
Directions Add ice and all the ingredients in the shaker and shake for 15 sec. Pour everything into a prepared glass. Garnish with a slice of pineapple and a cocktail cherry.
Cherries in Chocolate
4 cl Milky Chocolate
2 cl Shaker Carmine Griotte
Preparation In the glass/Build-in.
Type of glass Old-fashioned glass/whisky glass.
Directions Do sklenice vložíme led a dávkujeme nejdříve Milky Chocolate Liqueur a následně Shaker Carmine Griotte.